Raiders report the news for 20th year
CNN-SR brings live broadcast school news to students and staff weekly
Published October 2018 in Ripley Publishing Company newspapers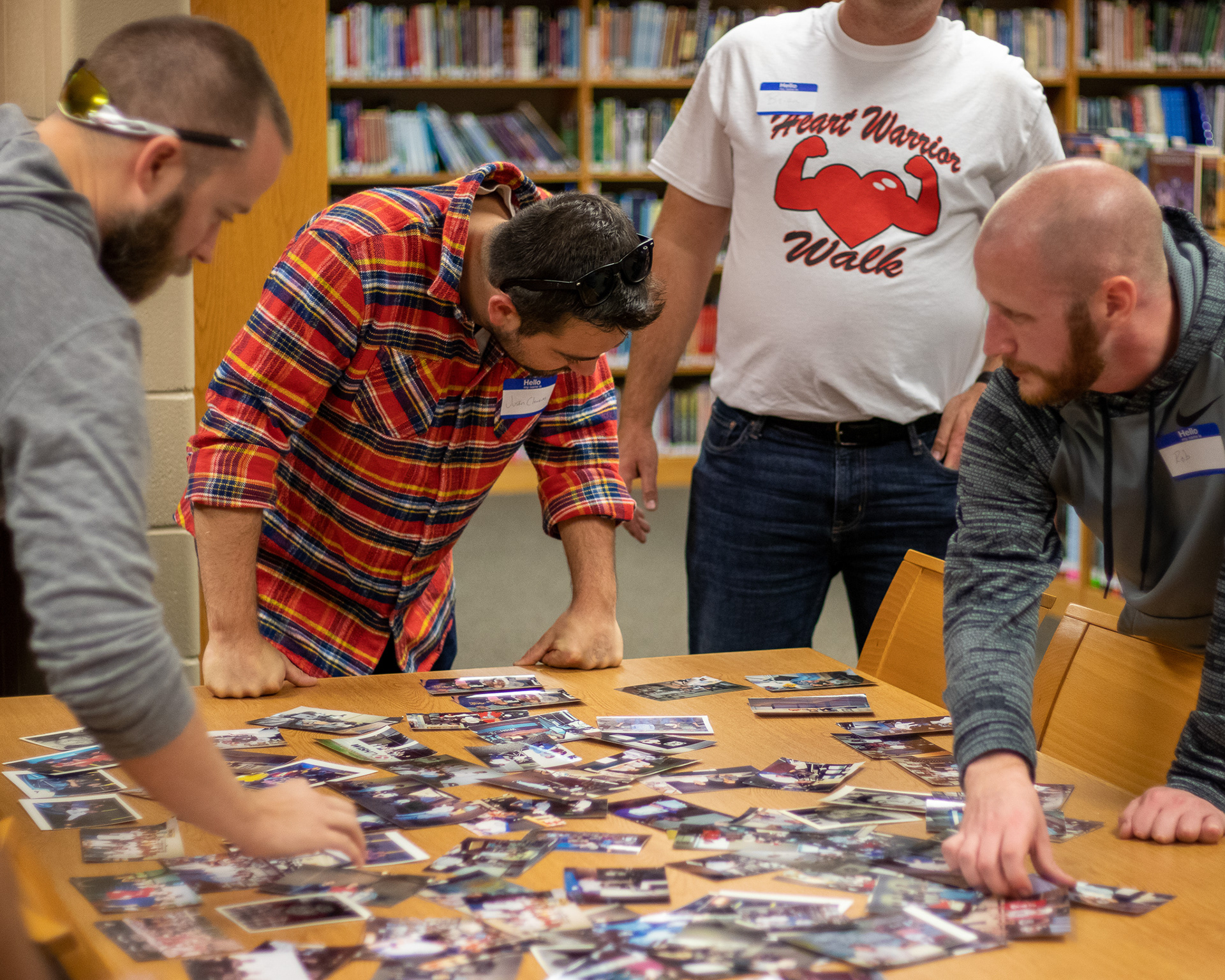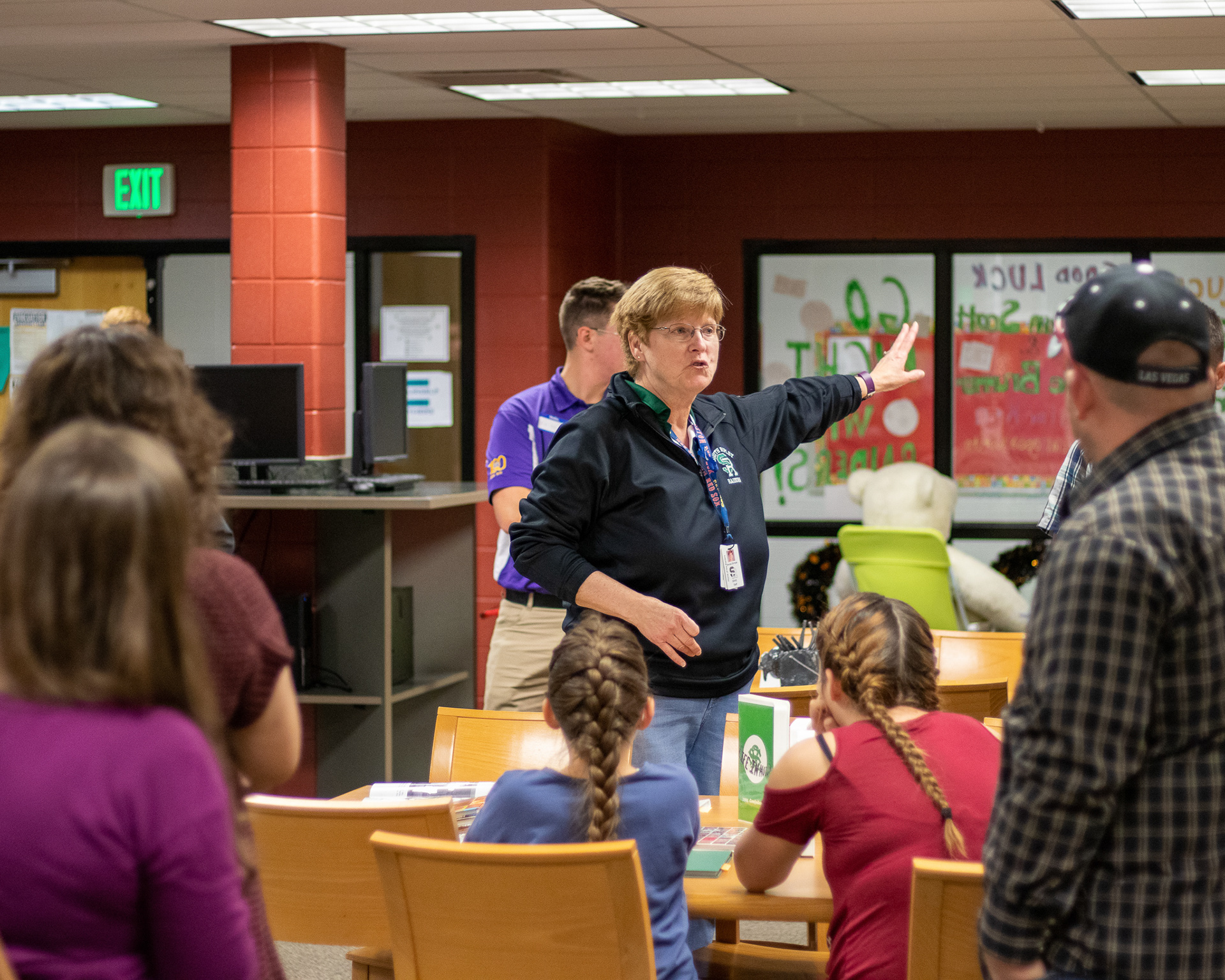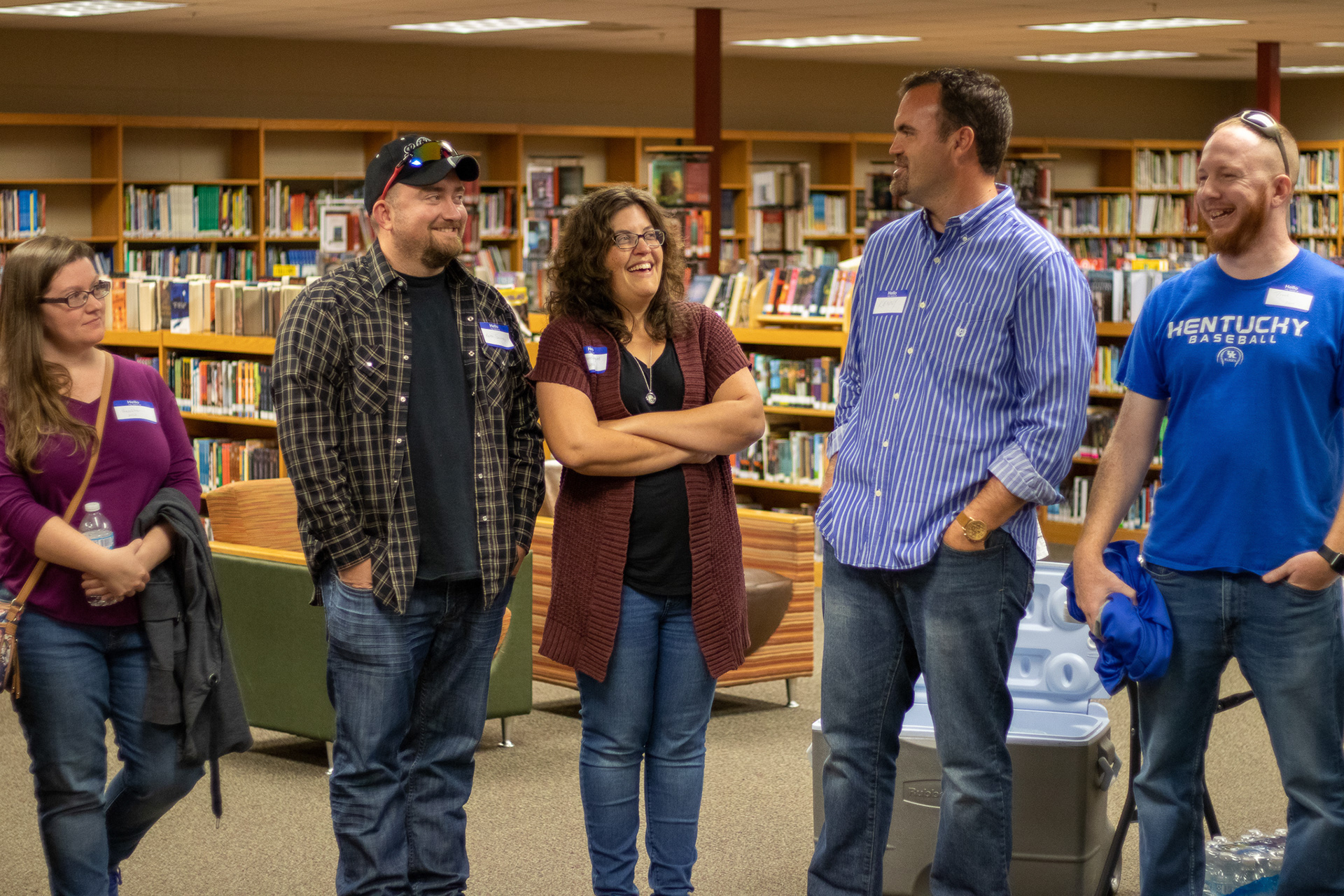 It all started on a bus ride home from a state-level media fair. Mrs. Brenda Strimple's students were in awe of a television studio they saw in the host school of the event, and it was all the high schoolers could talk about on the way back to Versailles in 1998.
     "Why can't we do something like that?" founding member Kenny Tapp remembers asking back then. With the help of their open-minded and versatile teacher, Mrs. Strimple, and then IT coordinator Mr. Jim Miller, the crew rounded up basic equipment to create digital content and broadcast to fellow students and staff. Since then, hundreds of South Ripley students have created videos, performed interviews, and reported school news over the last 20 years.
     Tapp, who has made a career in video broadcasting technology and meteorology, addressed current CNN-SR students on the week of the Pumpkin Show. "Mrs. Strimple let us run wild with creative energy," he told today's crew members, while encouraging them to take advantage of the same freedom. He said his longstanding career interests stem from his high school days in the library. "It originates from CNN-SR," he said, adding, "My ability to create cool videos are based on the involvement I had here."
     Back then, creativity didn't only apply to making comical videos, or finding interesting ways to produce school news. Those founding students, and those coming in the years after, found ways to get the most out of technology that today is considered antiquated. To report live from various locations around the high school, for example, the original CNN-SR crew hardwired lines all throughout the building, through the ceilings, that led back to the library where the transmission could be broadcasted to monitors. To create simulations of a skeleton walking down a hallway for a humorous Halloween opener, Tapp and friends used stop motion recording played back on VHS, something that today would seem like a colossal time endeavor.
     Though Mrs. Strimple claims that she has all of that original equipment, CNN-SR has modernized through the years. Students anchoring each weekly broadcast now report from a virtual studio thanks to chroma-key technology that allows images to be projected over top of the blue painted desk and walls in the physical studio. The studio itself is now its own dedicated room apart from the processing and editing room, complete with professional lighting. The modern day crew also utilizes a TriCaster, a product that merges live video switching, broadcast graphics, virtual sets, special effects, audio mixing, and recording to offer a smooth and interactive viewing experience.
     The first generations of CNN-SR students might say that today's kids can't appreciate the challenges of working with their old technolgy. Today's students might counter by saying those older students can't appreciate the full capabilities of modern tech. One thing is for sure, though: Every student participating in South Ripley's broadcasting program has an opportunity to build real-world skills that can serve them well in many future career fields.