Birders visit Capability Farm to experience spring migration
Story
 published May 2018 in Ripley Publishing Company newspapers
Photos updated July 2020 to include referenced species
​​​​​​​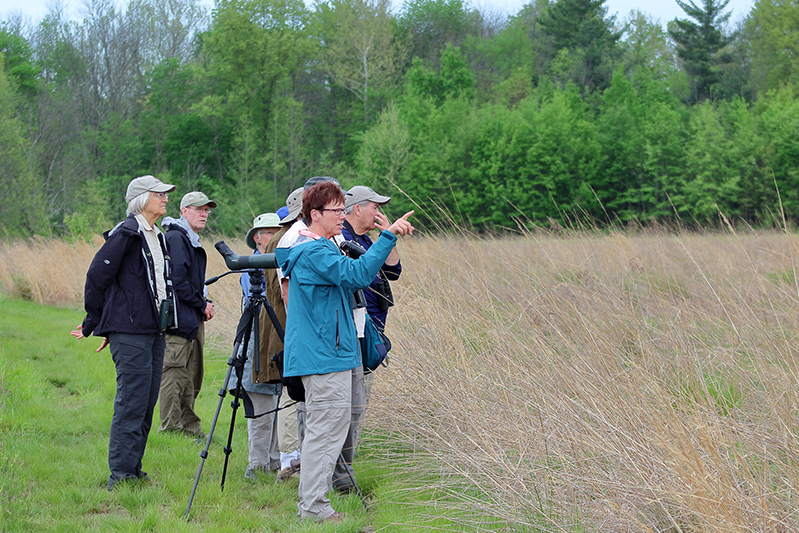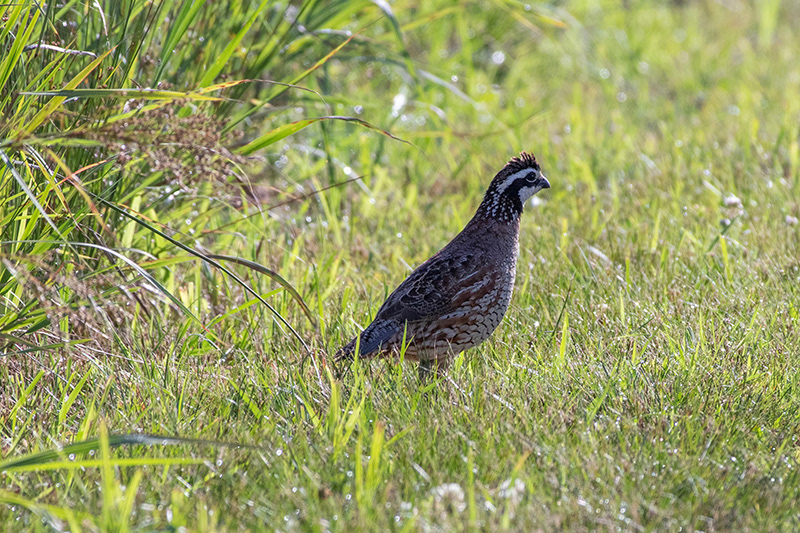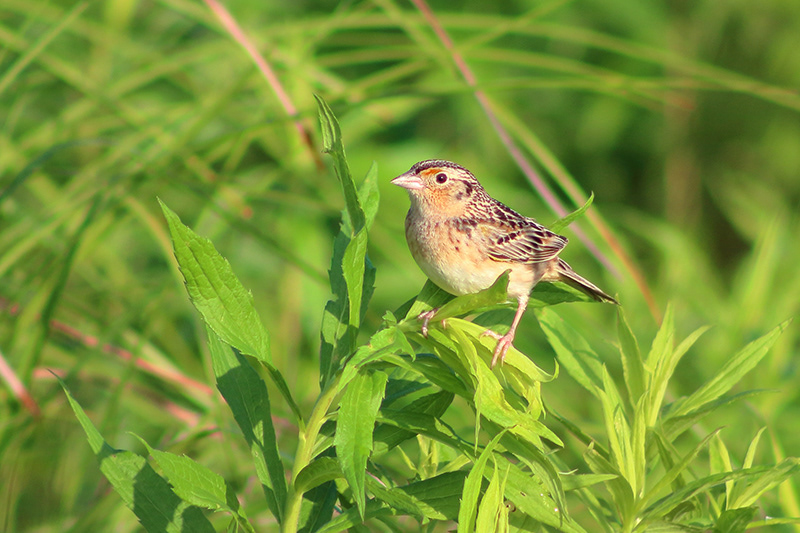 A small group of people stand quietly in a prairie south of Versailles. They're listening for a particular sound; high-pitched, concise, about three syllables, and not at all resounding in the vast field where a mild breeze shuffles the grass. As they listen, they also scan the ground, some with the naked eye, others with binoculars. They hope to catch a glimpse of Henslow's sparrow.
     The people are birdwatchers, or birders, people who enthusiastically seek to hear, see, learn about, and appreciate birds of all types. The prairie is amid Capability Farm, over 400 acres of land owned by Dr. Bob and Ellen Mulford that has been converted from commodity agriculture fields to wildlife preserve. This is the first stop on a nearly two-week excursion following the midwest spring bird migration. The sparrow at hand is considered by many to be a "lifer," or a bird that is so special a person may only get to see it once in a lifetime. In the Henslow's case, this is because it is endangered due to habitat loss.
     Flying into CVG, the birders met Jon Dunn, a lifelong birder and author of National Geographic's Field Guide to the Birds of North America, now in its seventh edition. The group mostly hails from either California or Colorado, and for many, it is their first time to take in the midwest migration. "You can only do one spring migration per year," one visitor states longingly. From the tri-state area, they will work their way up through Ohio and into northern Michigan, searching for other rare birds along the way, including Kirtland's warbler.
     At Capability Farm, local birder Gary Stegner, a friend of Mr. Dunn, tells about three species found there that make for unique birding. They are the northern bobwhite quail, Henslow's sparrow, and the grasshopper sparrow. Within minutes of arrival, the group hears the first of these three, the distinctive and long-carrying whistle of the bobwhite.  The Mulfords and Stegner exchange a quick glance and a nod for the good fortune. Hosting a wildlife tour can sometimes be like calling the maintenance man. Once he shows up the problem seems to disappear!
     As the group strolls along, Dunn steadily disperses his knowledge. As if the field guide is etched into his mind, he gives details on preferred habitat, distribution range, and subtle differences between species, such as the way they fly a little differently from one another.
     Arriving to a patch of woodland, a black vulture is spotted in the distance. Then, among the trees, chickadee, nuthatch, and meadowlark. Though many of these birds are commonplace for midwesterners, they are a treat for visitors. "If you came to my backyard in California," one points out, "All of the birds there are different." Indeed, the experience lies in its perspective, for even the Canada goose is regarded fondly by the visitors.
     For Dunn, "Birds give a sense of place to the world." It's what keeps him returning to the field after leading tours for 41 years. He first began his work with National Geographic at age 29, and along with the North American field guide, he has authored other volumes on different types of birds.
     He's picked up a few tools of the trade to assist his group. Occasionally, he'll play a recording of a bird's song, hoping to incite a call-back from the live one. "If it works, fine. If not, I put it away," he says. To aid in location, he uses a laser pointer to identify an object near the bird, and then gives verbal direction on where to locate it from there. "A little to the right of this tree," he says of the nuthatch in the understory.
     During their trek, the birders also take time to appreciate wildflowers and other animals as they get to know one another. Beyond just birds, most have a passion for the outdoors and its preservation. Dunn says that birders have provided significant data for scientists through making lists of their finds. "The migrations are getting earlier," he reports, possibly due to the warming planet.
     Walking out of the woods and into the prairie, there are several stop and go moments. Both the Henslow's and grasshopper sparrows can be heard, but not seen. They are likely nesting happily beneath the flowers and grasses. After a period of silence, we begin to move, before abruptly stopping at the Henslow's faint call again. Dunn smiles. "It's hard to walk away from Henslow's sparrow."